All residents of Medford Leas are members of the Medford Leas Residents Association (MLRA). The Association's purpose is to promote and further the common interests of the residents and to communicate and cooperate with the Estaugh Board and the Administration in creating and cultivating a healthful, enjoyable, active, constructive and useful community life.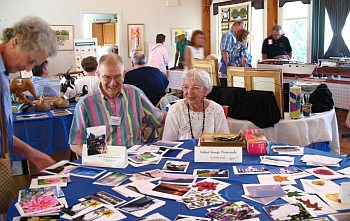 Handmade notecards at the Residents' Craft Show
There are about 90 MLRA activites organized by residents. They include programs in our theater, an art gallery that invites artists from the region and two other galleries that hang the work of resident artists. Residents organize trips to concerts and for sightseeing or birding. Among other things, they plan social activities, provide volunteer assistance, maintain trails and woodlands, and produce two newsletters, a literary journal, and this website.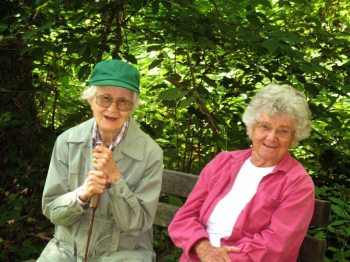 Woodlands Group Members - Taking a Break
---