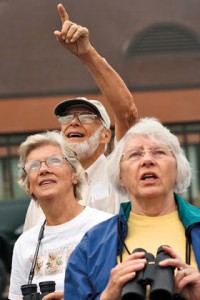 The Medford Leas Birders, led by resident Robert Koch, hold monthly meetings, organize field trips, and provide a yearly January census of birds found on the two campuses.
We meet September through June in the Linden Room of the Medford Leas Community Building at 10:30 a.m. on the first Wednesday of the month. We have presentations either by an outside speaker or by our residents. We may also show videos about birds.
Medford Leas and the Lewis W. Barton Arboretum and Nature Preserve comprise over 250 acres of varied habitats, including wooded tracts, Rancocas Creek and tributary streams, and meadows.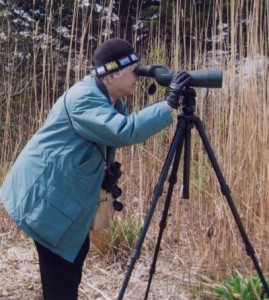 The Birders' field trips, organized by the Field Trip Committee, are both long (most of a day) and short (back by lunch). An abbreviated schedule is shown in the sidebar to the right, and a full schedule is shown on the Calendar page. All field trips leave from the Medford Leas Community Building.
A checklist of birds seen on both the Medford and Lumberton campuses is available here.
Click here for a Picasa photo album of the Birders in action.
We also cooperate with Cornell University's Department of Ornithology in their Feeder Watch and the Great Backyard Bird Count programs, and participate in their house finch disease survey and other programs. We erect and maintain bird boxes in the meadow and encourage the Horticulture Department at Medford Leas to plant native shrubs and trees for fruit and habitats for birds of this area, to not remove dead trees as they provide food and nesting areas for birds, and to continue to mow the meadow once a year in early spring to encourage the bluebird population.